Expertise You Can Trust
We're appraisal experts and we have the clientele to prove it. We appraise about 1,800 properties per year for Fortune 500 companies (like Wells Fargo, Rite Aid, Chase, Bank of America, etc.), local Utah companies, and Utah residents. We've been appraising properties since 1986 and our team has 45 years of combined experience.
Get the True Value of your Property
Our evaluations are based on qualified data sources that ensure our clients get the security they deserve. We crosscheck data sources with our local expertise to make accurate assessments of properties ranging from single-family residential dwellings to multi-asset real estate portfolios.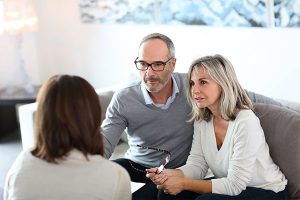 Personalized Service and Affordable Pricing
Our value-based staff not only possesses market expertise, but also the integrity to create valuations you can depend on. We understand the need for timely service, reasonable prices, and a personable approach. You can also be confident that our appraisals hold up to scrutiny: we conform to all Uniform Standards of Professional Appraisal Practice and provide unbiased, objective, impartial appraisals.